Thought I would post some of the new soft plastics I have aquired recently for the HRF sessions.
First up, the Nories Ladyfish 3.5" I have had fantastic success on the Wrasse with this lure in recent sessions in the Glass Ayu colour, so bought a couple of more colours to try out. This lure is pretty tough, caught several Wrasse on the same lure, and if you want to, will cast very well at distance.
Glass Ayu



Light Green Pumpkin



Shrimp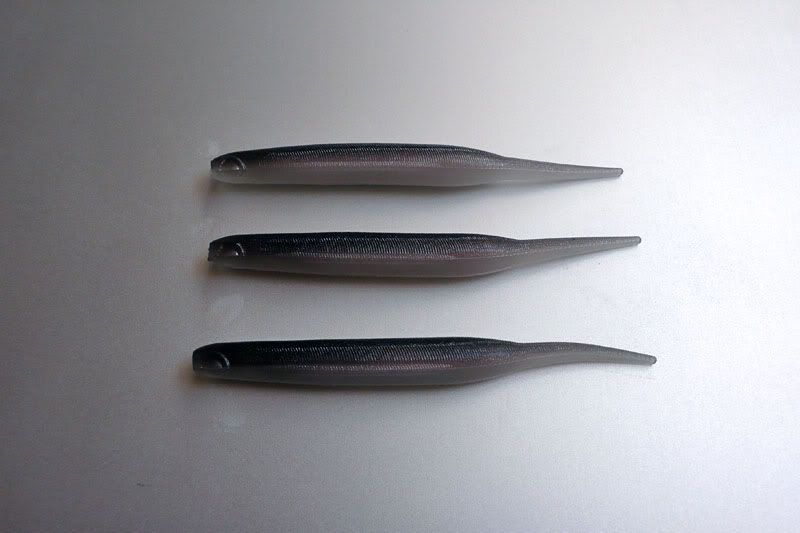 Nories 4" Power Balance Watermelon Candy. Similar to the Ladyfish, but with a more angular underside and a slot in it's back for weedless presentation. As with the Ladyfish, comes in a bag heavily scented.



Ecogear 4" Bug Ants. Have not tried a creature style lure before, but with the success others are having, sure it will be a good catcher. Heavily scented in an oily pouch.
Ecogear Power Shad 4" Urume. Detailed lure, with small side fins, and a paddle tail to add a little more action. Scented but not as oily as the others.



Jackson Delicious Shiner 3" Magic Goby. Small lure, similar in size to the Megabass Xlayer Tiny. Scented and salty.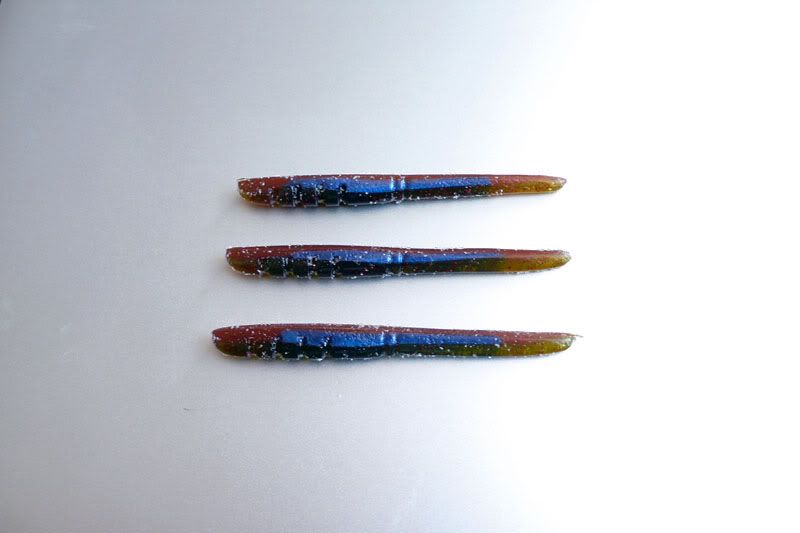 Decoy Rock Fish Limited Worm 13 hook. Three different sizes, great for presenting a lure weedless. I rig most my lures with this style hook, have found them to give a great hook up rate, even when skinned in the top of the lure.


If you want to get your hands on any of the above, it's worth speaking to Ben at The Art Of Fishing, or check out his website
http://www.artoffishing.co.uk/