Wanted to try out the Jackson Deliciouse Shiner 3" 'Magic Goby' I picked up from Ben's @ The Art Of Fishing recently.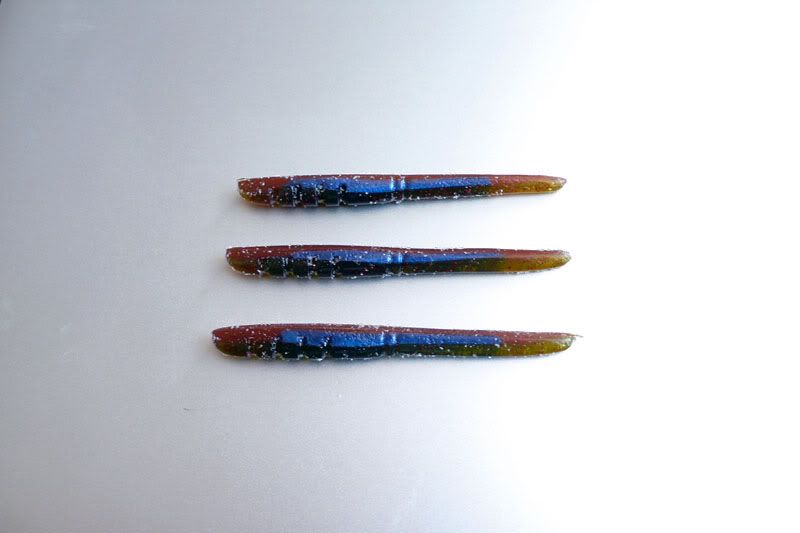 Decided to head down the Estuary for a quick one hour night session, one hour before high tide. Texas rigged the lure with a size 4 weedless hook and 3g sinker. I was using my Nories Seabass Program 5-12g rod, with a Certate 2506, 0.8PE line.
Casting off the small Quay side, had a small knock, before casting out again and connecting with a fish.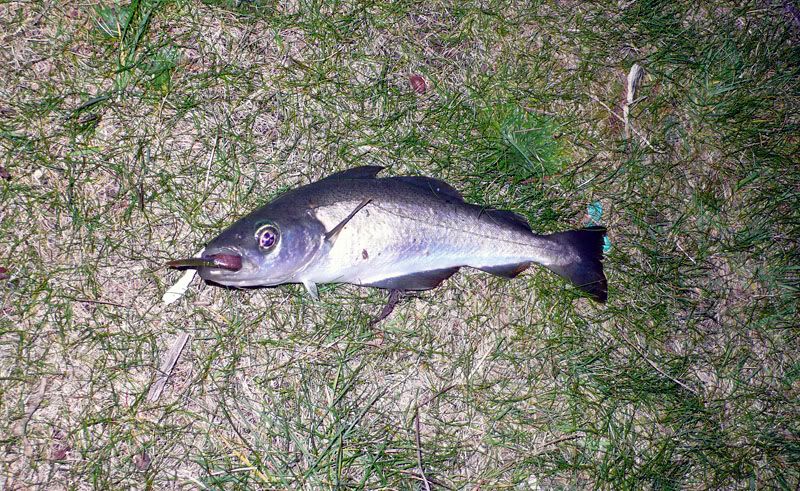 Moved to a partially submerged rock in the darkness, and cast into the flow, working the lure back into the slack water. A bite, which I struck into quick, leading to a bigger fish on, which put up much more fight than the first.
So a quick test session, and the lure worked well. I was secretly hoping to have found a Bass, but happy enough with the Pollack, as it's been a while since I have been out on the night mission.