My two days off were once again spent down in West Cornwall, so took the opportunity to get out on the deep rock marks, and see what was swimming around. Chose to use the Daiko Spear Blue Label 8'3 2-14g rod, with the usual Certate 2506 loaded up with my favorite Sunline Small Game 0.6PE.
The plan was to fish small plugs, but I had decided to take along a lure I often overlook, partly for it's simplicity, and maybe not fitting into the 'cool lure' club. The lure in question is the 10g Halco Twisty, A metal lure, similar in style to others like the Dexter Wedge, or Abu Toby.
At 10g, small and streamline, should you wish, long distance casting is easily achieved, and it can be fished in a variety of ways, making it a versatile little lure. Today I was switching between long swooping raises of the rod, keeping tension on the line, picking up takes on the drop as it fluttered back down, and also counting down off the cast, and working a straight retrieve, at varying speeds.
The fish came thick and fast, mostly Mackerel, which were fighting hard. They were all a good size, and the runs they made when close to the landing stage were putting a great bend in the rod, and making the drag sing. Mixed in were the Pollack, who were taking the lure in close over the kelp beds, sometimes hooking up from a very fast straight retrieve. Just the one Bass landed today, and a tiddler at that, but always a welcome sight.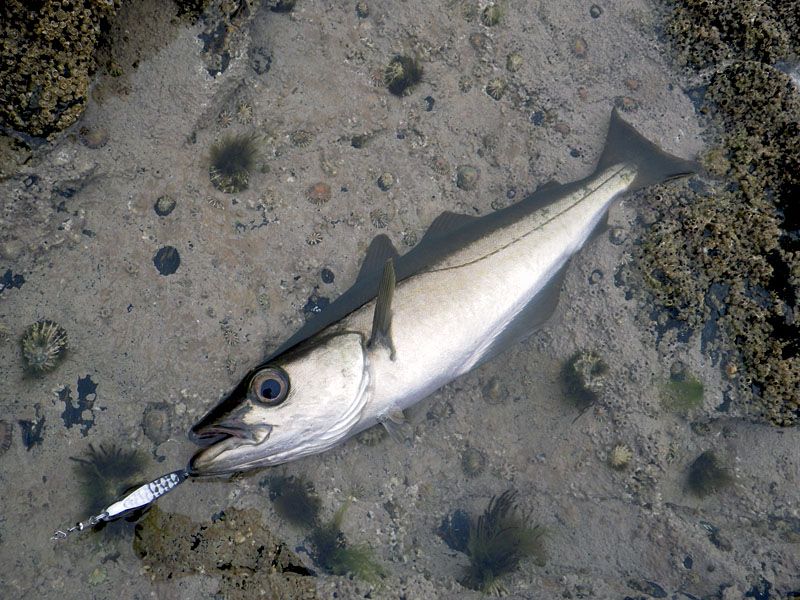 DUO Tetra Works Bivi