Where fishing is concerned, the number one subject of the last few months seems to be the weather, and with the first month of 2013 now gone, it would appear little has improved. Wednesday saw a break in the torrential rain, however the gale force Westerlies that remained were gonna make things tricky. Finding shelter seemed the only option, with some reports showing wind swell of 17 feet on the coast.
So I picked my spot. Pretty much guaranteed no swell here, but the wind is still a big factor. With a handy point surrounded by the sea, it does mean you can pick a spot that is going to offer a little protection, and fish with the wind on your back if needed. It was that strong down on the waters edge, that I was easily knocked off balance by the gusts.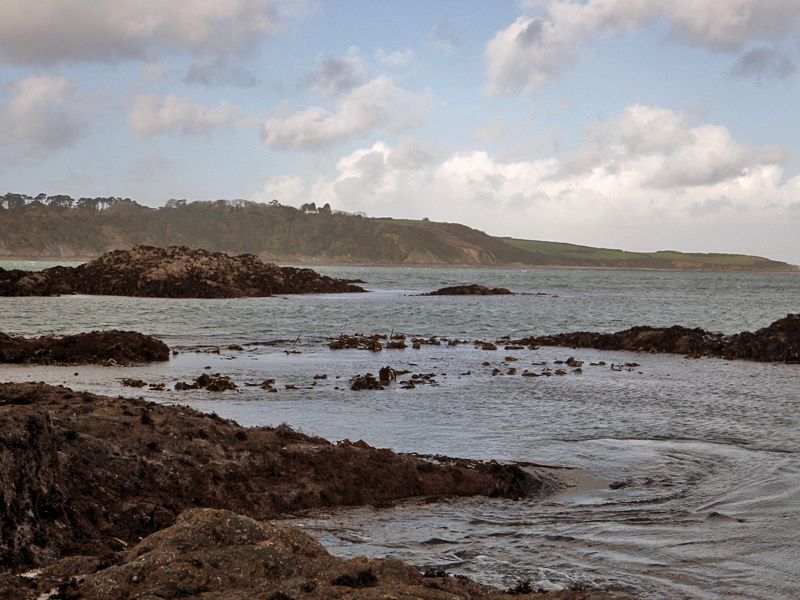 I was looking to get into some Wrasse action with the Major Craft Bait Finesse rod, paired up with a Shimano Calcutta 51DC baitcaster, and spooled with some Sunline Siglon 10.3lb fluoro mainline. Its a mix or rough weedy grounds, with occasional sandy patches, so weedless soft plastics Texas rigged was the best option, and as he tide began to flood, the occasional investigative tap, tap turned into a couple of Wrasse landed.
The lure doing the business today was a 4" Nories Shrilpin, on a size 2 weedless wide gape hook. With the conditions how they were, and the poor vis in the mixed up water, a short session with two Wrasse to show for it was most welcome, especially as opportunities to get out on the Coast have been few and far between of late.