This week I received 3 new products from Sunline to test and try out. Amongst them was some Sunline Small Game mono, 150m of 3lb line, in the great pink colour! The other 2 lines, I will talk about in the future on the blog, but for now I have spooled up the mono onto one of my Daiwa Certate 2506 reels.
Since the recent storms and gales, I have not has the chance to fish, so took the opportunity to head out in todays relative calmness, down in West Cornwall. Fishing light, rod of choice was the Nories Slow Retrieve, the above Certate and Sunline Small Game 3lb Mono, and a selection of small softies, jigs and micro plugs. The usual gin clear clarity of the water had the stain of the bad weather, with lower visiablility that usual, with a 2-3' swell slowly rolling through the deep waters.
Staring out with my new favorite lure, the 5g Illeg B'eye, dressed with a 3' Ecogear Sansun on the assist hook, the first fish to be landed was a Pollack, hitting the lure as it dropped through the depths. Following on from the Pollack, I had the welcome sight of the silver flash, as I played a small Bass of around 2lb into my feet. This was followed up by another Bass, slightly smaller around 1.5lb, both taken on the Illex B'eye jig.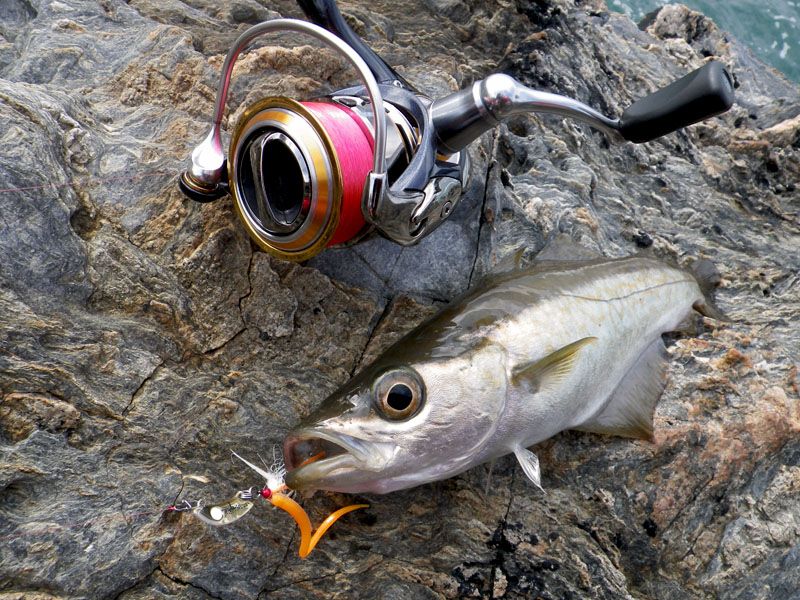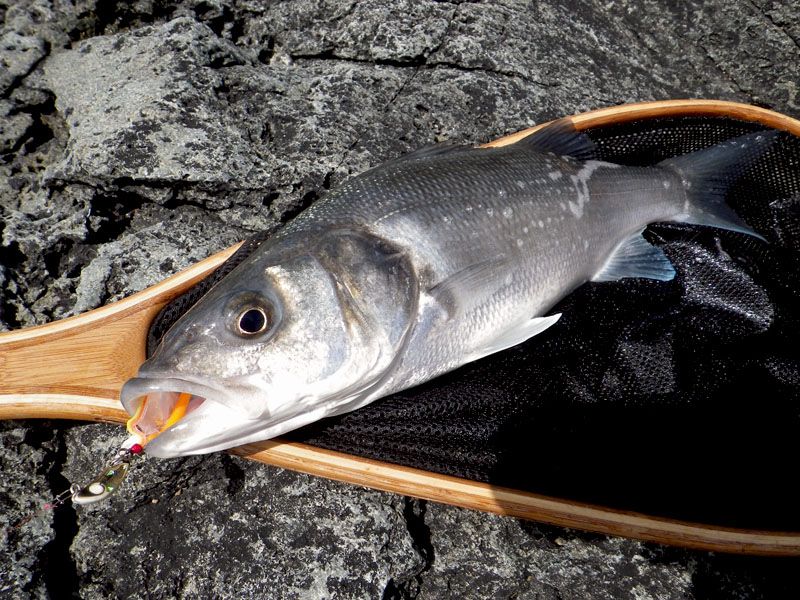 As the tide started to Ebb, the Pollack really started to turn on, smashing the lures, often a fish a cast. Started switching the lures and techniqes, the abundance of fish giving me the chance to try things out, find out the best retrieve, different speeds etc... Took a few pics of the Pollack, but high numbers were landed, quickly unhooked and back into the water. Tiny fish up to around 1.5lb at biggest were landed. They were going especially mad for the small DUO lures, the tiny Bivi vib claiming the most fish.
Ecogear 3" Para Max & Ecogear 3g Iwashi Head
Ilex 5g B'eye & Power Isome
DUO Spearhead Ryuki 50S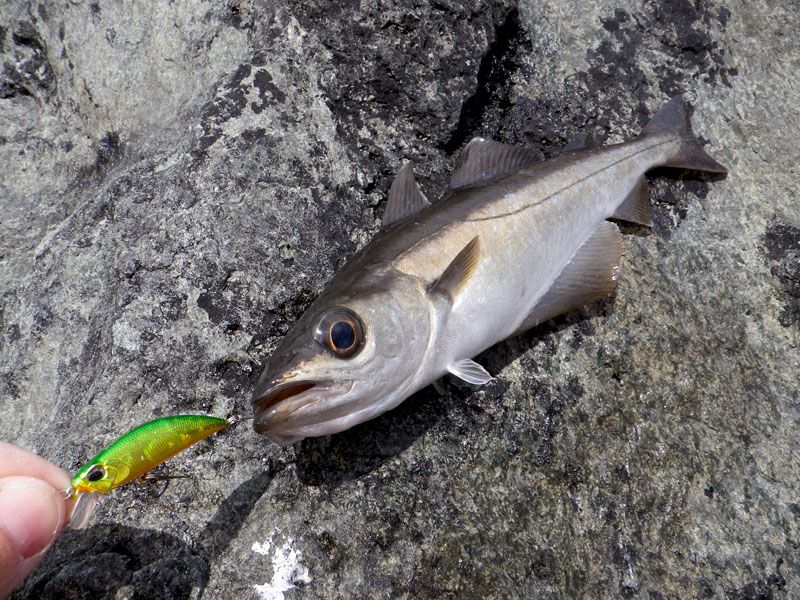 DUO Tetra Works Bivi
So the initial session the with Sunline 3lb Small Game Mono was great. At 3lb, its a low diameter, fine line, so casting is excellent, with jig or small plug. Coupled with a rod like the Nories Slow Retrieve, which is able to protect the light line well, the kiting Bass and hard diving Pollack were landed with no problems. I had my drag set fairly light, but with the extra stretch you get from the mono, in comparisson to braid, the runs and dives from the fish felt more elastic, the drag not doing much work, but the bend of the rod and the mono line cushioning the fight. Looking forward to getting out there again, and using this line some more.
Finally, for those of you who enjoy reading my blog, and those of others, there is a new one you can add to your reading list, from Neil Burnell, a lure fisherman from South Devon. You can check out his blog here at
http://braidrunner.com/