Day off number two spent fishing int the Penzance area saw me visiting a mark I checked out a few times in Winter. Clean sandy beach leading onto very deep rock and weed, nice variation and good fishing platforms. Needs a small swell to be safe, as the sea really surges up and over the rocks. I love the coastline down in West Cornwall, some amazing features, and very rugged!
Continuing on with the soft lures, I have had some really good success lately with the Sawamura 4" OneUpShads. Rigged on Ecogear 3D jigheads, with a treble on the lower eye, I have also added the Ecogear leaf blades in for added attraction. Leaves the little 4" shads filled with metal!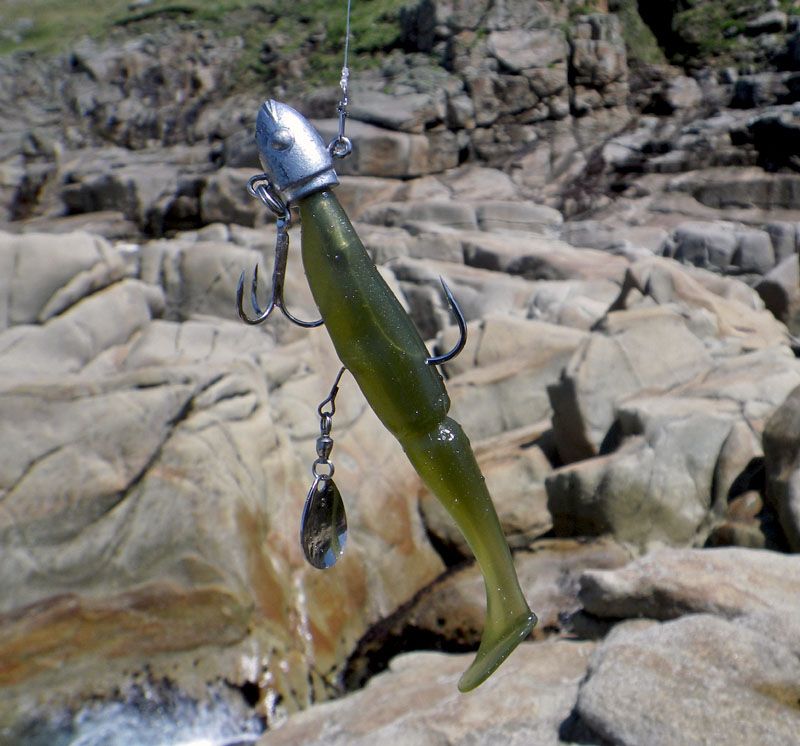 Fishing was slow over the low tide, with just a handful of fish landed. The small Bass seem to be out and about at the marks, with a feisty little spikey landed in this session. Other fish taken were Pollack, which are plentiful this time of year in West Cornwall.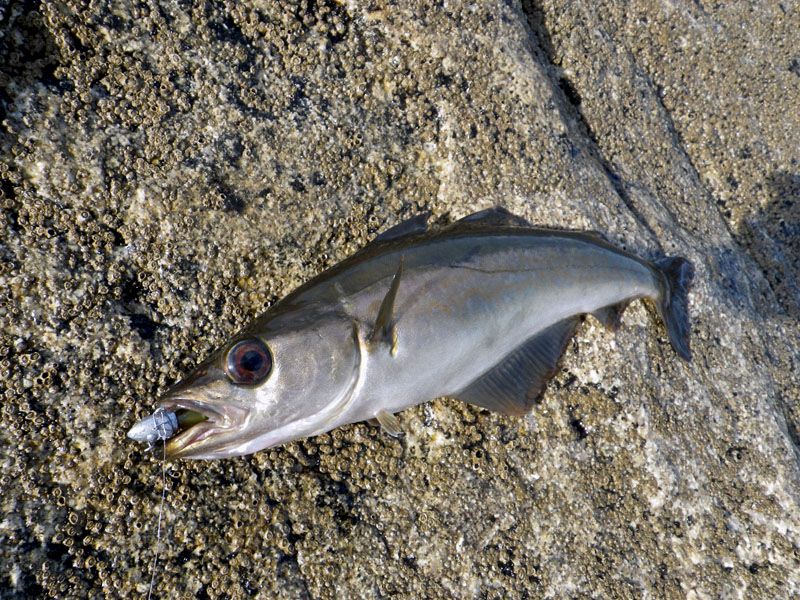 Ecogear 4" Power Shad on an Ecogear 3D jighead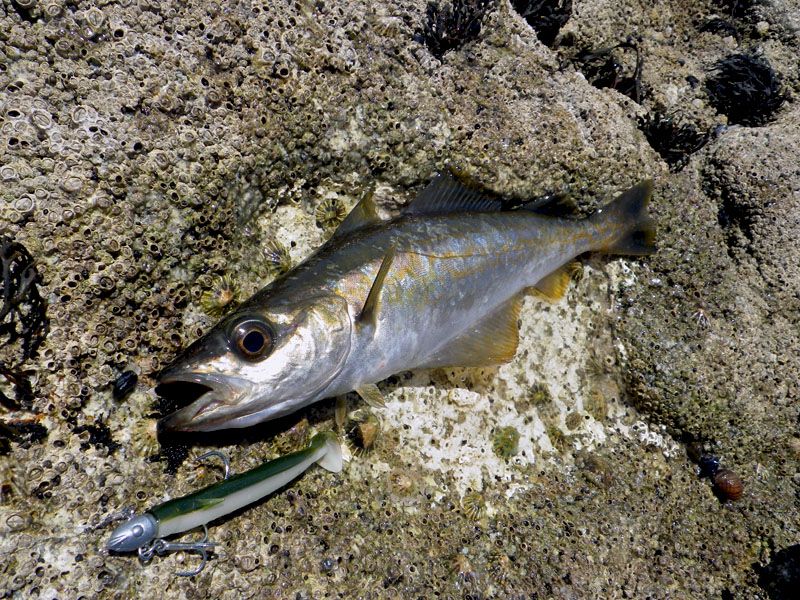 End of the session, I wanted to bed my line down on the spool better, so I clipped on a naked 14g jighead, and launched it to the horizon. Reeling in at double speed, suddenly felt a bump as I ripped the jighead back through the water to me, head shake, and the naked jighead had hooked a Pollack bang in the lip with the treble!