Seeing as I broke my camera last week, today was the first outing with the new one. Decided a rugged waterproof camera was needed, due to the environment it's used in, with sea spray, waves and potential dunkings! Went for the Pentax Optio WG-1 GPS. Was a little apprehensive about the picture quality, as it is billed as a rough tough camera, but as you will see below, VERY happy with the results. Kept it basic on Auto, and tried the Macro and Macro 1cm distance functions out. Tough conditions for pics, with very bright sunshine all day.
Fished the dropping tide, at a West Cornwall rough ground mark. Lovely warm weather (shorts, no top and a chest pack make for interesting tan lines!), clear water, but far from ideal fishing, with the spring low, it was thick with weed, and the gullies I usually fish were dry.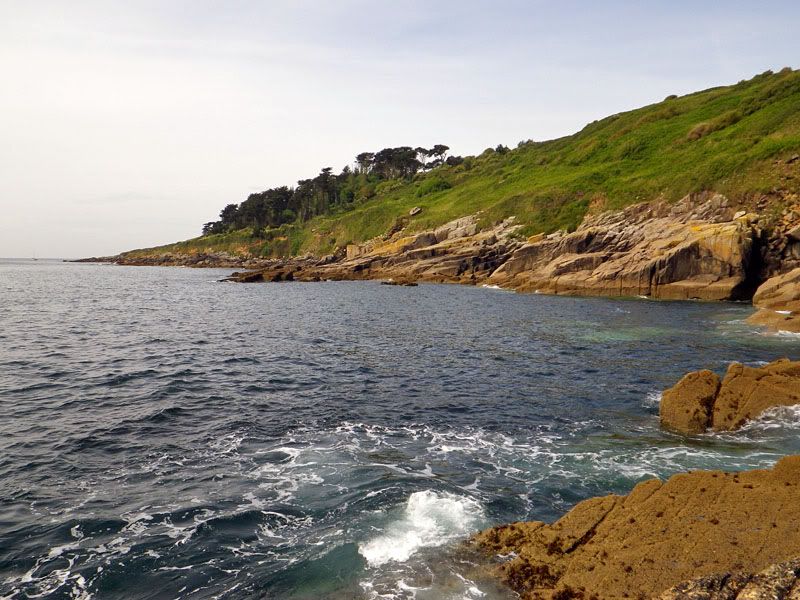 Tackle of choice was the Nories Slow Retrieve SR74F (0.9-5g) '10 Daiwa Certate 2506 loaded with Varivas 0.2PE line. All fish were taken on the same lure, a 3" Slug-Go in black, Texas rigged on a weedless hook, with weighting from 1-3g used.
First fish was a pollack, decent size, taken on the drop. Really spirited fight on the light gear, possibly the biggest Pollack I have had to date. Came in at 52cm and 2lb 14oz;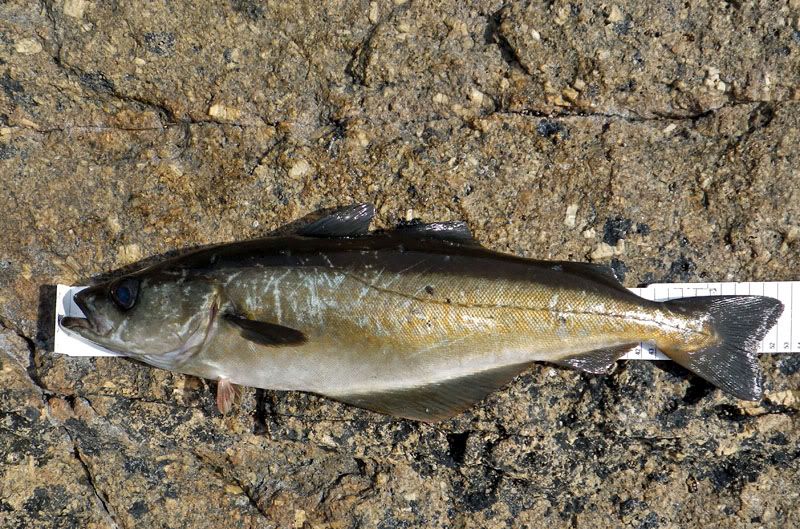 From then on, it was all about finding the Wrasse. Had six in total, from about 2.5lb down to 0.5lb, all good fun on the light kit.
Macro setting on;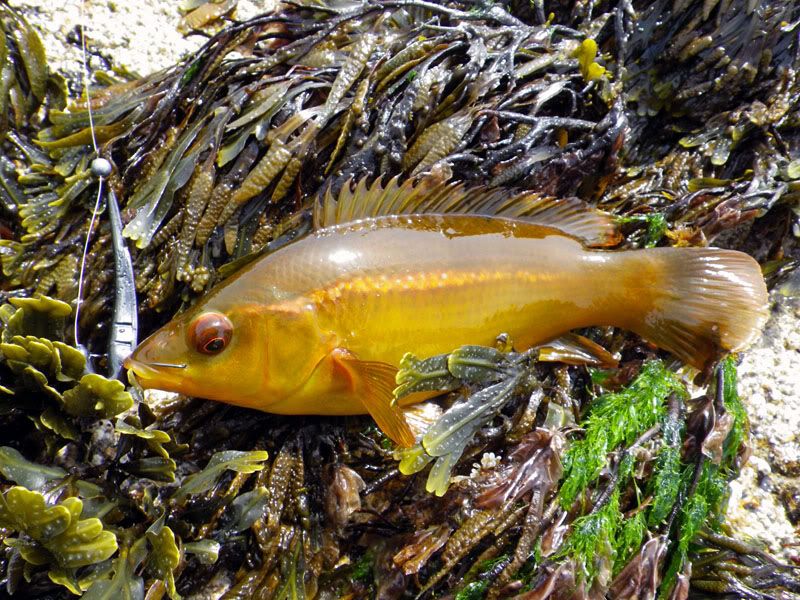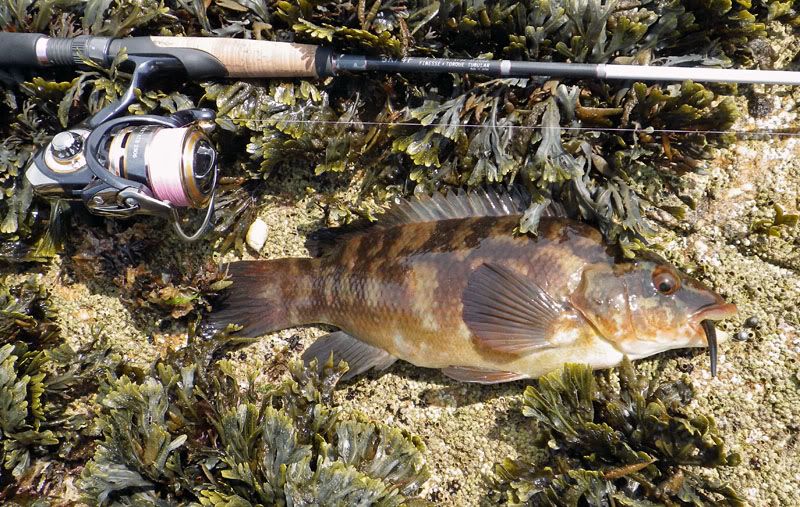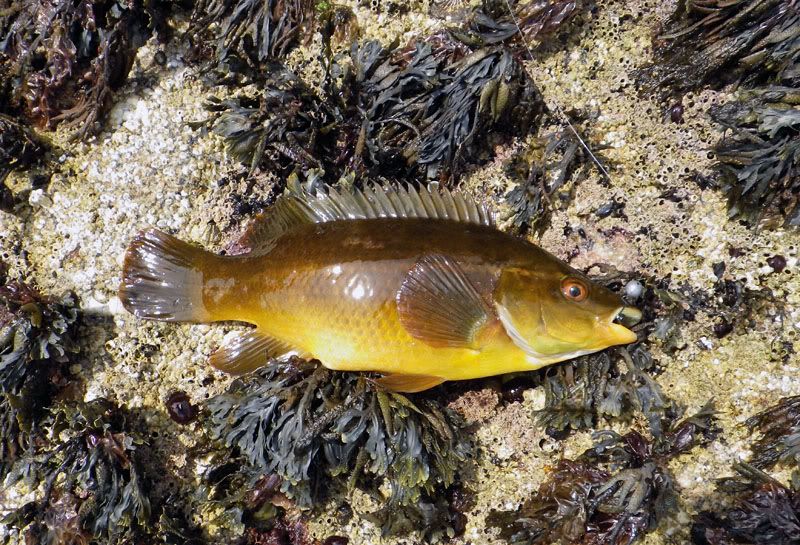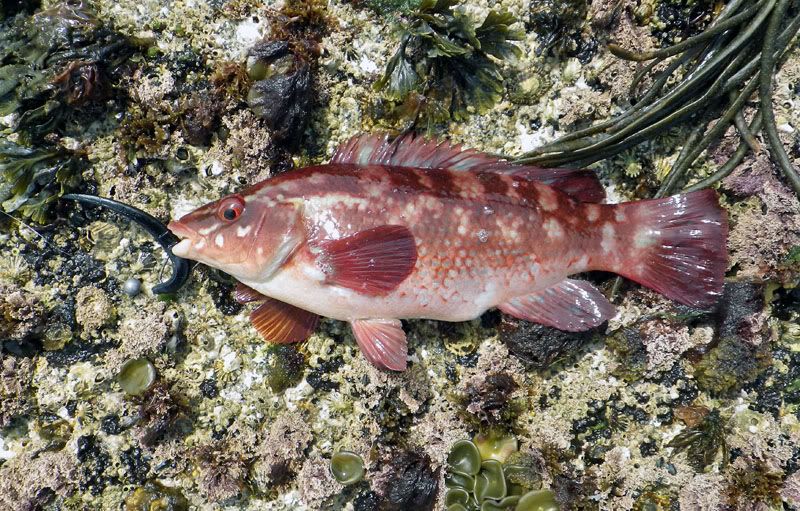 Macro setting on;
Macro setting on;
Macro 1cm setting on;
Found with the LRF kit, every fish that went for the lure, was hooked and landed, did not miss a bite. Camera seems up to the job, and it's peace of mind that it can be dropped, submerged, even take pics 10m under water if needed! Looking forward to exploring the functions a bit more. * I do run all my images through Photoshop, for cropping, and correcting levels - But I think it's obvious that the camera takes a quality shot*