Headed down to the estuary at Bantham, 1.5 hours before high tide. Arrived in pitch black at my quay platform to find the wind was stronger than I thought, and large tides meant a huge amount of current flowing in the main channel,fair bit of weed and debris on the surface.
With the conditions as they were, fished with heavier jig heads than normal. Lost a couple, snagged in the weedy bottom of the estuary. Just about managed to tie another fluro leader in the wind with the 0.3PE, and slipped on another lure. Casting into the edge of the flow, and working the lure back with a slow retrieve and small lifts, a good tap lead to a fish on. The short fight and then nothing gave the Pollack away, and soon landed on the quay side.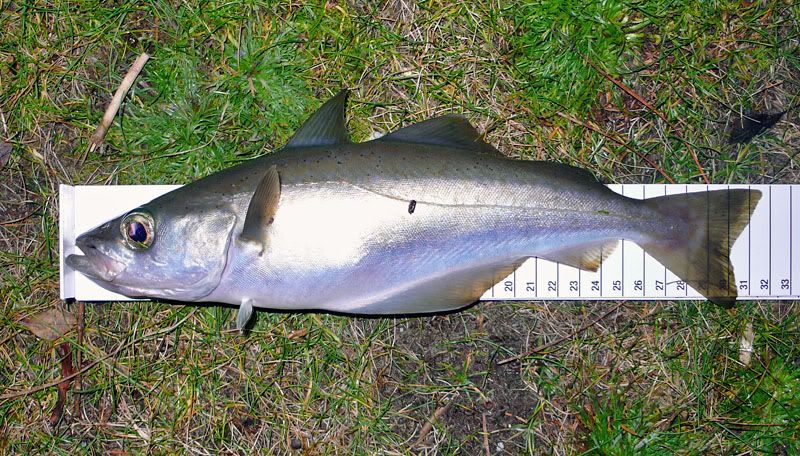 Caught on a Cultiva Rock 'n Bait Ring Kick Tail 2" with Cultiva X-Head 2.5g. With the wind getting stronger, and another lure snagged and lost, decided to call it a night and wait for better conditions.