Started out with a second hand Duo Tide Minnow Surf, in a fairly decent condition, white and silver.
Sanded down, ready for the plastic primer to be sprayed on.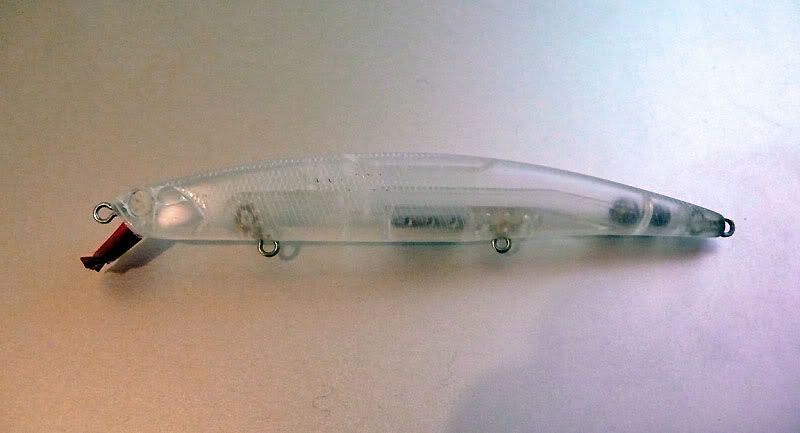 Finished lure, painted black, with a layer or green sparkle sprayed on, sealed with lacquer.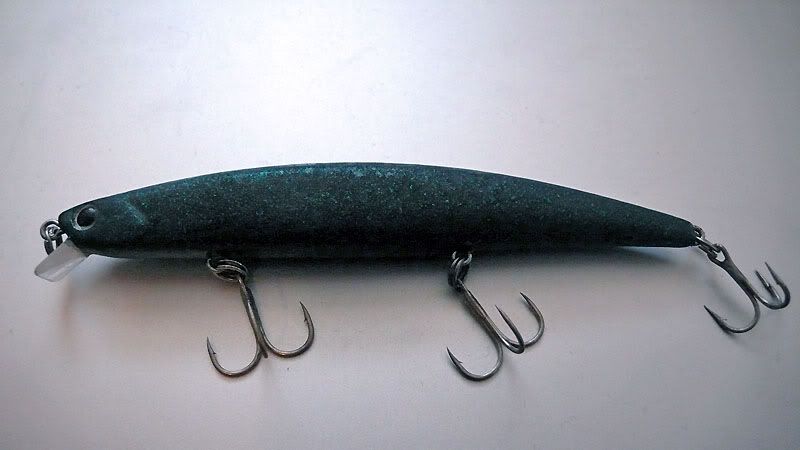 I wanted to try a black lure out for the gin clear days at the deep water rock marks I often fish, so will have to wait and see if it works.