Fished the same spot as yesterday, conditions were different tho. The swell had dropped to nothing, with gin clear water, and strong offshore winds. Fishing the same set up, Daiko Spear 2-14g with a 2506 Certate with 0.6PE Sunline RockFish.
Continuing on with yesterdays success, went with the Nories Shrilpen rigged on a 1.8g Ecogear Bottom head, and also an Ilex B'eye 5g jig with an Ecogear 3" Sansun on the hook for tht little bit extra. In comparisson to yesterdays fish coming thick and fast, just the two Wrasse landed today.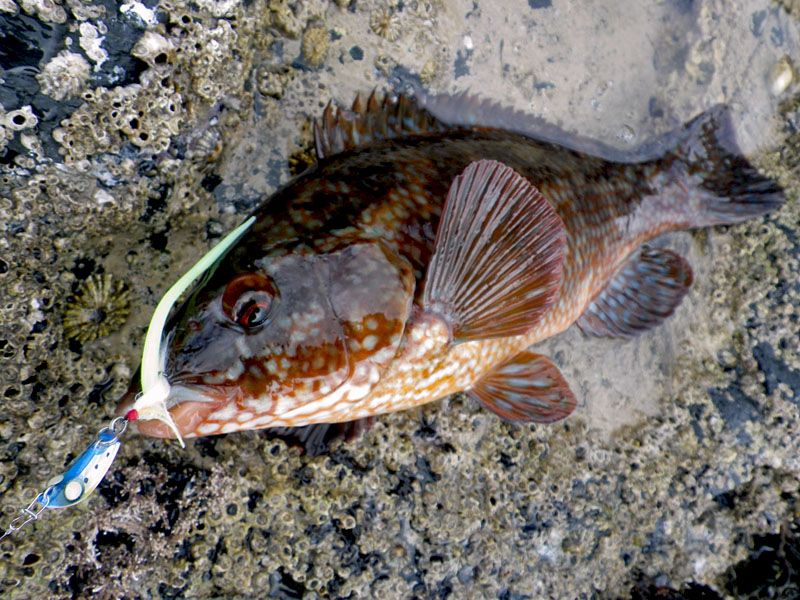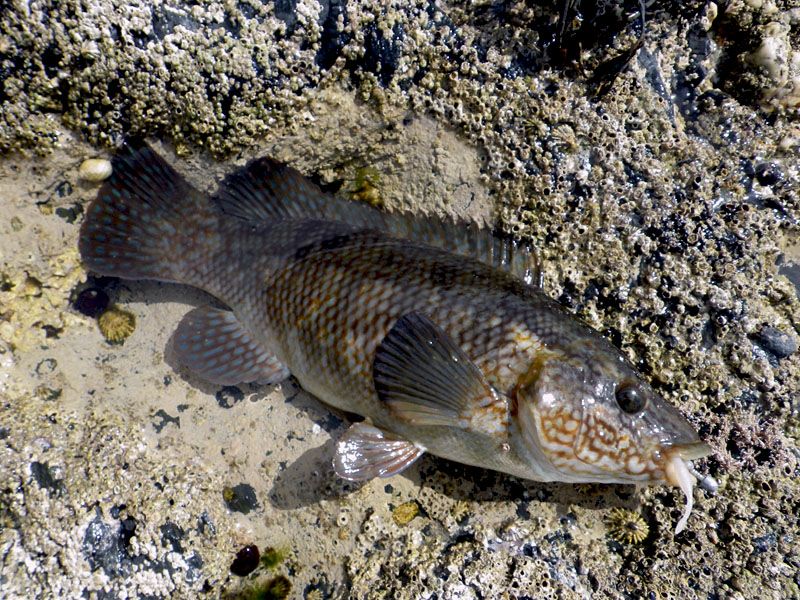 One think I did see from up on my rocky perch, was a huge amount of bait fish milling around in shoals. Sand eels were there in numbers, big and small, as well as tiny fish in small groups, popping in and out of the weedy rock shelf. With the Wrasse bites turning off, decided to search the bay I was in with a DUO Bay Ruf SV-70. Was not long till I had a take, and my only Pollack of the day was landed. So a quiet session all in, but the conditions will hopefully change soon.